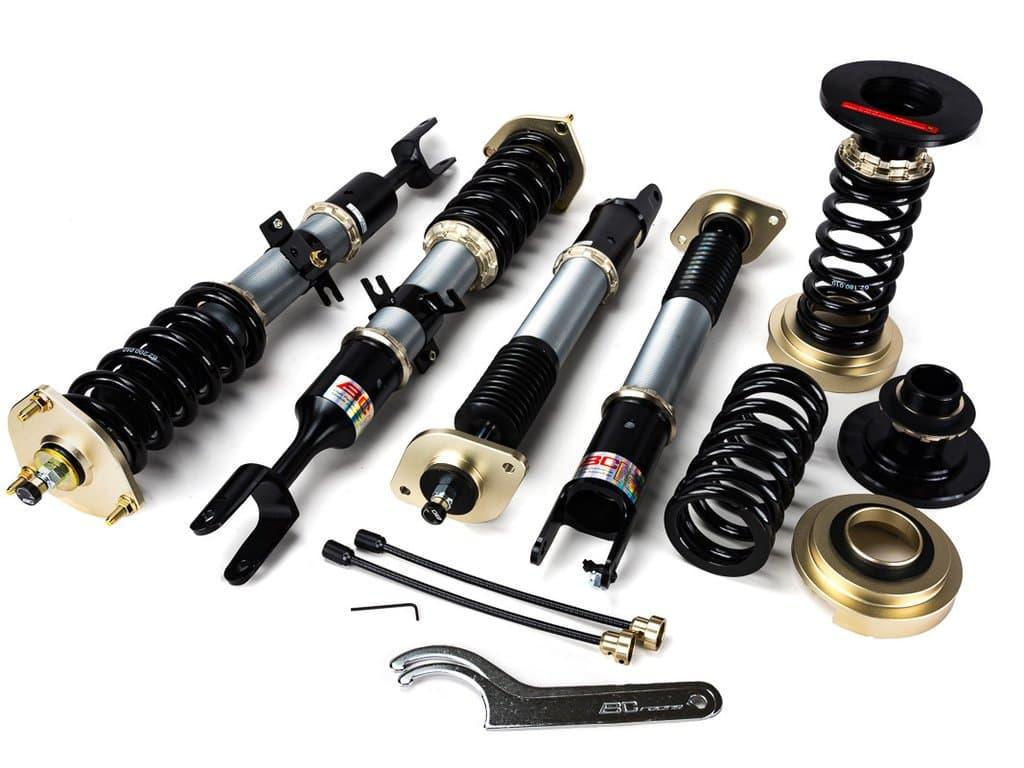 "These images may not represent your application"
The BC Racing RM Series Coilover System uses a mono-tube inverted damper in the front and rear of vehicles that use McPherson style OEM strut suspension. On vehicles that use front struts only, BC Racing provides an inverted front strut and then provides an upright BR Series damper for the rear. Inverted dampers are useful in decreasing unsprung weight by moving the greatest mass of the strut to the top where it connects to the sprung weight of the chassis, where weight can be more easily shaved. The BC Racing RM Series Coilover System uses a much larger inverted piston shaft that can handle higher lateral loads for longer periods of time without fatigue. These higher lateral loads are only prevalent on McPherson style strut suspension, not on Double A-Arm vehicles.
Highly Customizable
Inverted Mono-Tube Strut Design
Linear Piston And Damping Curve
Height Adjustment Independent Of Spring Compression
30-Clicks Of Simultaneous Compression/Rebound Adjustment
Front Camber Plates Standard On Applicable Kits
Rear Camber Plates Available For Applicable Kits
Custom Spring Rates And Swift Spring Compatible
Custom Valving Or Valving Paired For Custom Spring Rates
1-Year Warranty Against Manufacturers Defect
Fully Rebuildable
IMPORTANT DISCLAIMER:
The Swift Springs and/or Extreme Low Variant are custom made and carry a 3-4 week lead time.