Get your Honda Civic FL5 Type-R track-ready with Performance Upgrades

Maximize your FL5's potential with the cutting-edge HEL Performance and APR Performance Parts from Attacking the Clock Racing.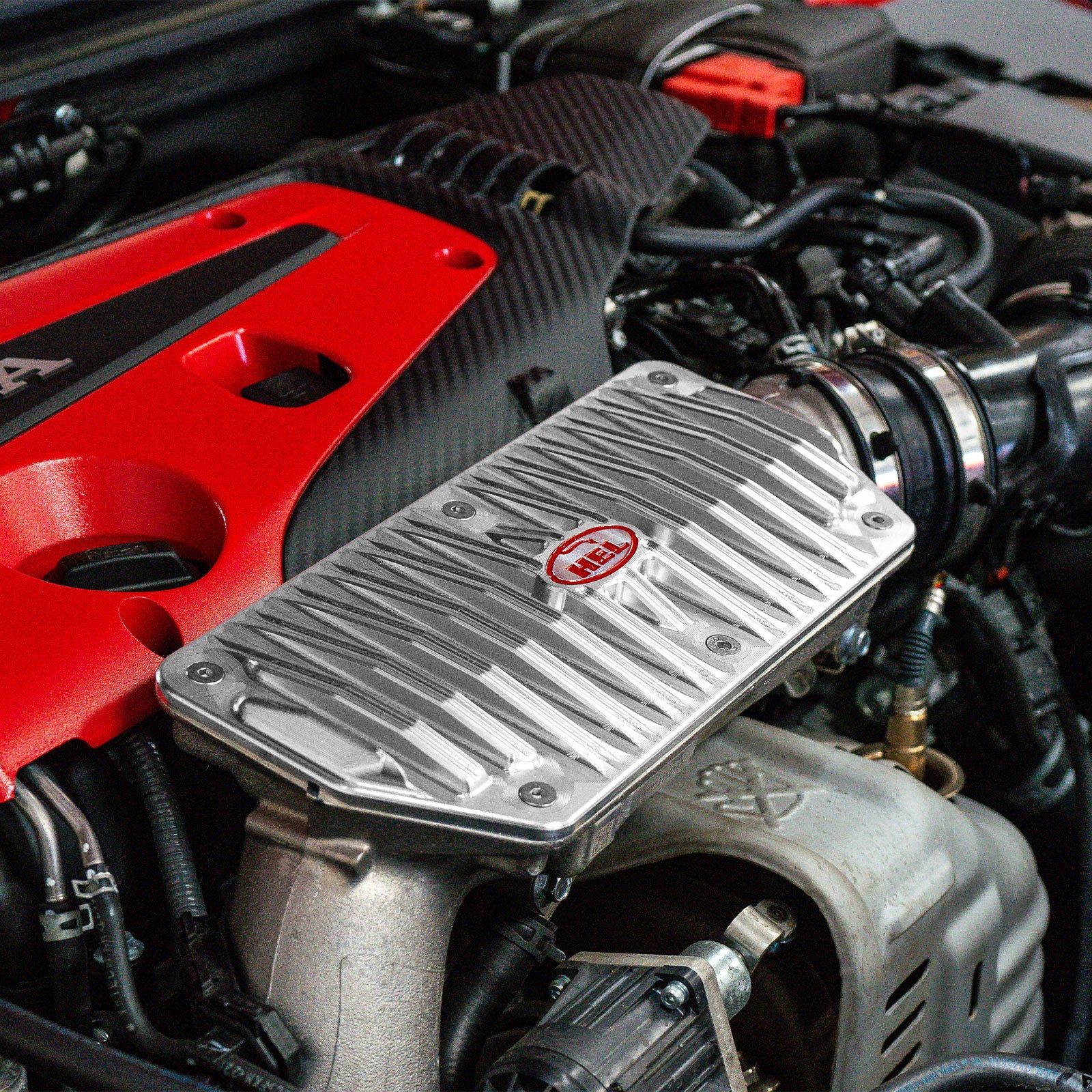 Machined with precision, the heat sink features a clever raised rib design that effectively aids in inlet temperature reduction, ensuring your engine operates optimally at all times. Not only does it enhance performance, but its durable anodised finish also guarantees a sleek and stylish look that will stand the test of time.
This direct-fit kit offers a safe and reliable cooling system for the FL5 Type R. It comes complete with easy-to-understand instructions and our technical support team are always happy to answer any questions you may have.
WHAT'S INCLUDED
Setrab Series 6 ProLine 16 row oil cooler with AN10 banjo adapters to maximize clearance and minimize pressure loss.
HEL custom aluminum oil cooler brackets.
HEL multi angled solid billet 92°C thermostatic oil filter sandwich plate.
Preassembled AN10 HEL braided hoses with anodized aluminum fittings.
Stainless steel mounting hardware.
HEL Brake line kits eliminate that 'spongy' feeling often found with rubber hoses under extreme braking conditions - the time when performance is needed the most. By replacing the original rubber hoses with our complete system you will remove this sponginess and your braking will deliver new levels of precision. 


DOT-approved 
14 different colors to choose from
304 Stainless Steel fittings
Kits include stainless steel banjo bolts and copper crush washers (if needed)
HEL Performance have pulled out all the stops when developing their carbon fibre brake pad shims. They've used the finest carbon fibre, combined with an exclusive resin which is non-combustible and thermally resistant to temperatures over 400°C (752°F). This special resin cures an attractive yellow or orange depending on the batch. 

HEL carbon fibre shims come in at a super-lightweight 3.5 grams per shim, compared to weighty titanium which are a typical 17 grams per shim. That's a dramatic 79% weight saving.
That's not the only comparison which makes titanium inferior though: carbon fibre also has a much lower heat conduction compared to titanium (1W/mK compared to 22W/mK for titanium and 65W/mK for steel). Anything that helps reduce the temperature and increase efficiency of brake components is a good thing, especially as caliper seals are at risk of being damaged when they get too hot.
Installing these carbon fibre brake pad shims will certainly inspire confidence that when you brake aggressively, all the components are being kept cool and working at their best.
You can also re-use the shims when changing pads, as long as they're in a good condition.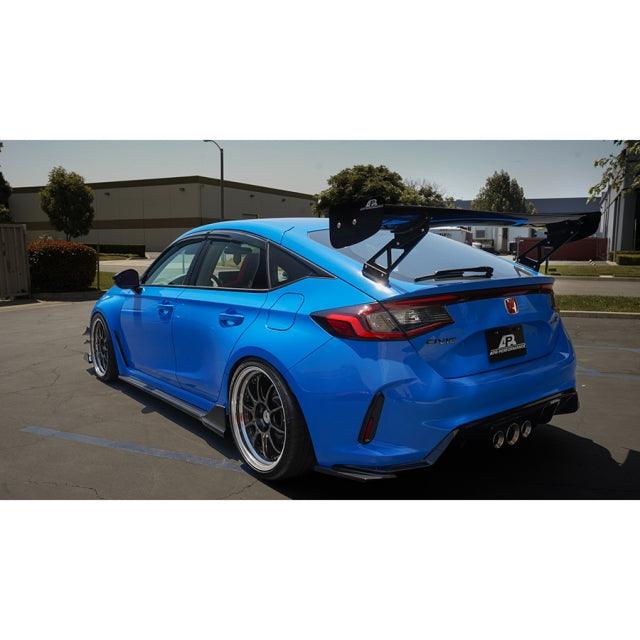 With a span of 67 or 61 inches and a height of 13 inches, the GTC-300 is an adjustable wing that means serious business. The GTC-300 3D airfoil shape allows for optimal airflow that reduces drag yet supplies an effective amount of downforce. Computational Fluid Dynamics (CFD) analysis was performed on this wing to support validation of its aerodynamic design.
Features:
Each GTC Series airfoil is composed of lightweight and durable carbon fiber reinforced polymer (CFRP) composite materials.
These airfoils contain pre-pregnated woven carbon fiber sheets for superior strength and low weight.
All CFRP airfoils are made using pre-pregnated composite manufacturing processes (i.e. high-temperature autoclave and vacuum bagging) in high-quality aluminum billet molds.
Supporting the airfoils are 10mm "aircraft grade" 6061 billet aluminum pedestals that come in a flat black powder coat finish.
---